SUMMARY
"(With Zasio) every step of the way, from beginning to end, you guys have been comprehensive and always reaching out. What you promise and what you deliver match, and in this day in age that's unique, to say the least." -Pete Weichers, deputy city clerk for the City of Encinitas
When Pete Weichers joined the City of Encinitas as deputy city clerk nearly four years ago, he knew the beach-front community needed to drastically improve its records management strategy.
"We were kind of limping along when I first got here," Weichers said. "We had a long way to go to get things modernized and into compliance."
The city, located about 25 miles north of San Diego, had used Microsoft Access™ to manage files, microfilm, and boxes both on-site and as an off-site records storage vendor. After nearly 20 years, the deputy city clerk said it was time for a much-needed change.
"When I got here in 2019, the Access database was in shambles with data from multiple departments," Weichers said.
A year later, the city says it lost about 3,000 files when employees moved the previous software onto a virtual machine.
Weichers wanted an efficient and scalable solution that could not only integrate with the city's retention schedule but also easily apply its retention schedule rules to the city's records. Being able to create labels was another big need and staff did not have any disposition reporting capabilities.
WHY VERSATILE PROFESSIONAL SaaS?
When it came time to find a new solution, Pete remembered using Versatile Professional during his time in the nearby City of Escondido. He was confident it would be a good option.  "I knew it would be a good solution so I kind of approached it from that standpoint, knowing what Zasio has to offer, the wealth of knowledge (the staff has), and just how simple the product is…it's just ready to go. There's not a real steep learning curve."
Ultimately, the city moved forward with Pete's recommendation and in April 2022, chose Zasio's Versatile Professional SaaS application. Pete said Zasio's support team made the implementation efficient and easy for him and his small team.
IMPLEMENTATION, CUSTOMER SUPPORT & FAVORITE FEATURES
Once the SaaS application was implemented, the city could start using it right away as there weren't any major challenges in the set-up process. When some staff members reported having login problems, Zasio's customer support team reached out to the city's IT department and the issue was quickly resolved. "I've always found your support staff to be incredibly responsive and helpful," Pete says.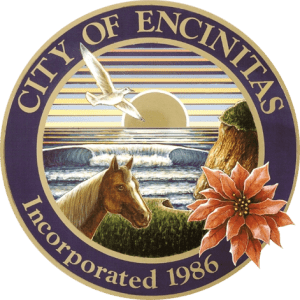 Now that the city has been utilizing Versatile SaaS for nearly a year, Pete's team has grown to appreciate its many features. "The simple, but incredibly powerful search bar" as well as the "label design to ensure continuity with processes and procedures" are some of the highlights, he says. And, in addition to being a major time saver, accessibility has proven to be a big plus.
"We were kind of hamstrung before where only one person from the whole city could get into the program (Access) at a time. With Versatile Professional, we have enough licenses that allow multiple people to work in that space," Weichers said.
Being in city government, transparency is important in his line of work. And Versatile Professional definitely helps with that process.
"To me, transparency and records management will forever be intertwined especially at the local government level. Over the last couple of years, the City of Encinitas has had a significant number of new employees come aboard with little or no government experience, and it has been the city clerk's mission to train them and emphasize the importance and legal ramifications of records management and being transparent with the public," he said.
As part of the city's records management strategy, Weichers says his team will be presenting the application to department leaders later this year, pointing out how it's helping elevate their program and assist with long-term initiatives.
RESULTS
"Overall, it's been a huge positive for us. I've had other experiences and have used other software where you're promised this and that, but there's a letdown in between. (With Zasio) every step of the way, from beginning to end, you guys have been comprehensive and always reaching out. What you promise and what you deliver match, and in this day in age that's unique, to say the least," Weichers said.
 ABOUT ZASIO
 Zasio has over 35 years of service in information governance. We focus on one thing, helping businesses get started in records management and maintain top-of-the-line IG programs. Since starting in the industry, we've recruited a team of experts, including software developers and technicians, attorneys, analysts, certified records managers, information governance professionals, and certified information privacy professionals —all in-house—who keep up with evolving IG trends and scale our Versatile solutions to meet demands of both customers new to records management and seasoned veterans.
It's no wonder that thousands of companies, including half of the top 20 Fortune 500, have trusted our software solutions and expert consulting services to implement world-class information governance programs.
To learn more about Versatile Professional please call 1-800-513-1000 opt. 1 or email sales@zasio.com.